Zitro
November 6th, 2021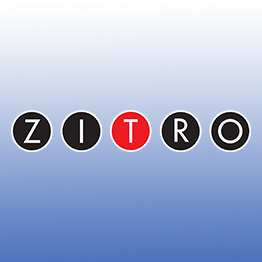 Zitro games began in 2007 as a bingo developer for online casinos. But it did not stop there. As the years went by, the company also started expanding its game library. Now, it offers many Zitro gaming modules for both land-based casinos and online gambling sites. With over 300 employees, the developer has managed to enter and succeed even in the slot genre, which is a highly-saturated market for game developers.
Apart from the common game types offered in Zitro casinos where you have to pay, the company has added social gaming to its portfolio. It is accessible via mobile, and no payment is required, but there are in-app purchases available to players.
Unique Features of Zitro
One of the unique offerings of Zitro is its flexibility. It can provide games online, on social media, and land-based casinos. It does provide linkages to the modules, which means a player from a land-based casino can play a slot simultaneously with another player from another country. This way, the progressive jackpot can easily fill up
Here are some of the features of the slot cabinets offered by the company which you may find in Australia:
22" Marquee

Slim design

Broad slot game console

USB charging port for phones

Adjustable digital sound
Casino Games and Zitro Online Pokies
The Zitro pokies and casino games offered are split into three segments. These are Land-based games and cabinets, Interactive titles that players can access via online casinos, and social gaming. The four main genres covered by the company are video slots, video bingo, electronic bingo, and Interactive option.
You play by your self on video bingos and slot machines. They are not live games, and you can play them without a schedule. Electronic bingos commence according to an operator's schedule, and you need to wait for the match to begin before you can play. Zitro slot machines come in the cabinet and online modules, while Interactive option is found on both land-based, social gaming, and gambling services.
Mobile Games Platforms
The video versions of the game systems from Zitro support mobile. However, they need to be accessed through the platform of a gambling operator. If you are looking forward to playing developer's games directly, you can only download and install its Zitro free pokies for social gaming only. There are only two titles for the social gaming library: Let's Win Up and World of Bingo.
As of 2019, Let's Win Up is only accessible on a computer. Once you go that game site, you will be able to play several slot machines and bingo games. World of Bingo can be played on Facebook, and it can be downloaded from Google Play and iTunes.
The game developer is also partnered with several big names, so you can access their game modules like the slot machine selections via an affiliate like Playtech, 1xBet, Patagonia, and others. What this means is that if a casino's primary software developer is Playtech, the casino can still offer other games since the host can stream the game from Zitro to its casino client.
Social Gaming
The two social gaming titles that are accessible via mobile are full-on social casino games. They do not require money to play, but you can purchase coins if you run out of chips. In the social games, you can add friends, send gifts to them, invite other friends you do not know yet, and it encourages a healthy competition through its leaderboards.
Strategies to Win Zitro Games
The game modules like the slot machines are games of chances, even if you play the free versions or those with no deposit bonuses. What this means is that there are no skills required to succeed in them. For all the bingo and slot selections, you have to rely on luck to win. The key to being able to take home prizes is to bet an amount that you can sustain for long periods of play, like on offline free slots and online slots. Since these are games of chances, you need to be able to have enough funds to recoup losses from previous rounds.
Security and Fairness
It is a Spanish company, and it operates under the policies of the Responsible Gaming Advisory Council in Spain. Although the company is based in Spin, it does operate globally, and it has a Class 4 Zitro license from the Malta Gaming Authority.
Our Verdict
Zitro is a versatile company with a long list of selections. While many game developers are focused only on online channels, this one offers a bonus experience as it has a mission to be visible on both land-based and online Zitro casinos. It does provide all gamers with the chance to play for fun, or play with real money in its partner casinos.
Top Pokies